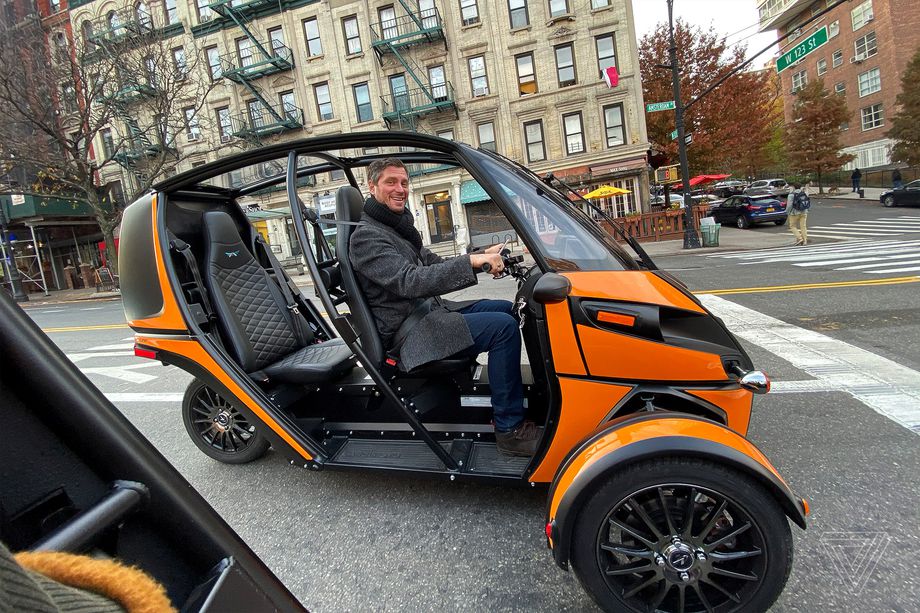 I drove Arcimoto's bizarre electric three-wheeler
through New York City traffic
By Andrew J. Hawkins | @andyjayhawk | Nov 18, 2019, 2:18pm EST
Arcimoto CEO Mark Frohnmayer has one rule for driving his hot-off-the-production-line electric three-wheeler: "Do not crash the FUV into the other FUV."
FUV stands for "fun utility vehicle," which is the name of the delightfully weird electric vehicle. (It's also Arcimoto's stock ticker.) My first thought was that it was a dad joke gone too far, but Frohnmayer corrects me: his own mother came up with the name. Read more...
Kawasaki USA Wins Powersports Business Award
for Accessory Roofs by PCQ Technologies
February 21, 2020
Kawasaki USA just won a Powersports Business NIFTY 50 Award for the Teryx KRX 1000 Premium Roofs. Made from Quantum® hardcoated polycarbonate and screenprinted in three different color options, the roofs are manufactured by PCQ Technologies, a division of National Cycle Inc.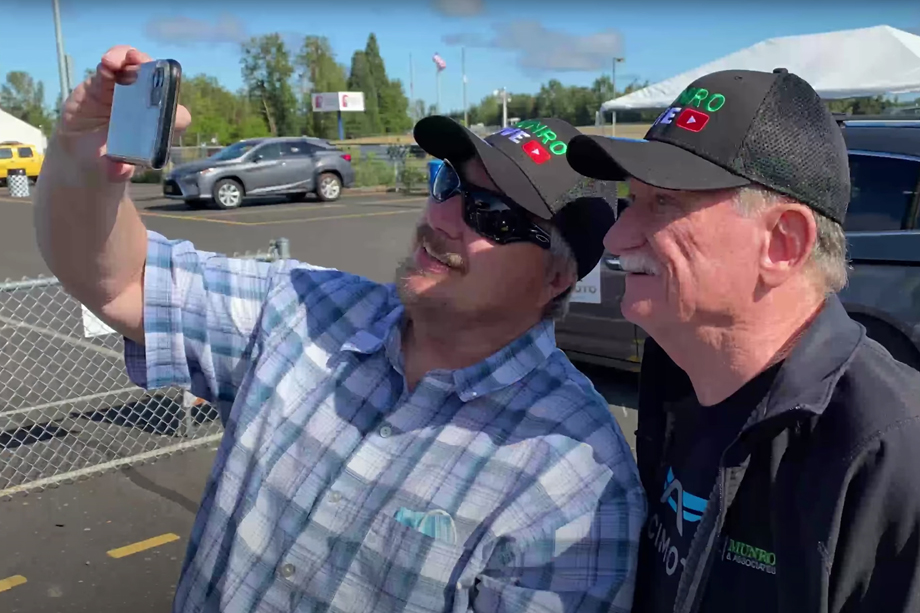 Arcimoto "FUV & Friends" Event
Arcimoto's recent "FUV & Friends" event in Portland, Oregon was featured on Munro Live online.
Pictured: PCQ Technologies' North American OEM Account Manager Ed Sutter, left, shares a self portrait with Sandy Munro.
---
Visit Us
June 15-16, 2022
MOVE Expo
London, U.K.
June 29-30, 2022
Industrial Vehicle Technology Expo
Cologne, Germany
October 04-09, 2022
Intermot Expo
Köln, Germany
Hall 9, Aisle C, Stand 038